VMware Training in Chennai with Placement at AllTechZ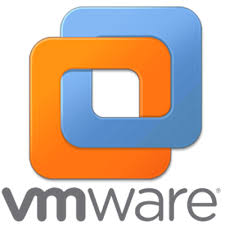 Are you interested to get Training in Advanced VMware Course in Chennai?? AllTechZ Solutions is one of the Best VMware Training Institute in Chennai, rated by our students and Corporate Professionals. VMware is a company that makes multiple software solutions that will let one physical workstation or server simultaneously run more than one operating system. This is done by installing a VMware program onto a machine before any operating systems are installed. Once the software has been installed, multiple operating systems can be installed. The great news about VMware is that the operating systems can be different versions such as Windows XP, Linux, and Windows 2007. VMware will also let your Mac platform hardware run PC platform software and vice versa. "Virtualization" is the process of installing multiple operating systems for one or more workstations or servers onto a single physical workstation or server. This is a very practical solution because the processing power of the average workstation or server is underused-most systems only use about 5-15 percent of their processing capabilities. Virtualization is beneficial for your small business for several following reasons. It's cheaper to have several virtualized machines residing on one physical machine than it is to purchase multiple machines. Server room size requirements can be decreased saving you time and money retrofitting your office space to accommodate a larger server room. Save money on electricity required to power the multiple machines as well as save on your server room cooling bills. Workstation and server maintenance and upgrades, as well as machine replacement are cheaper when you only have to worry about one physical workstation or server. Less hardware to babysit means less software to upgrade. ATS provides the end to end training in VMware Course in Chennai with latest and industry needed syllabus for fresher and Experienced Professionals.
1. Introduction to Virtualization Technologies
VMware Workstation, VMware player, Virtual box
2. Introduction to VMware Virtualization
Introduce Virtualization, Introduce Virtual machines, Introduce vSphere components
3. VMware ESX and ESXi ( ESX/ESXi 4.1)
Introduce the architecture of ESX and ESXi, Manually configure ESX/ESXi
4. VMware vCenter Server
Install and configure vCenter Server components, Manage vCenter Server inventory objects
5. Networking
Create, configure, and manage vNetwork standard switches, Create, configure, and manage network connections, Create, configure, and manage port groups
6. Storage
Configure ESX/ESXi with iSCSI, NFS, Create and manage vSphere datastores
7. Virtual Machines
Deploy virtual machines using the Create New Virtual Machine wizard, templates, cloning, and VMware vCenter Converter, Modify and manage virtual machines, Perform Storage vMotion migrations
8. Access Control
Control user access through roles and permissions
9. Resource Monitoring
Control virtual machine access to CPU, memory, and I/O resources, Introduce VMkernel methods for optimizing CPU and memory usage,
Monitor resource usage using vCenter Server performance graphs and alarms
10. Data Protection
Back up and recover virtual machines using VMware Data Recovery
11. Scalability
Manage multiple vCenter Server inventories using VMware vCenter Linked Mode, Manage ESX/ESXi configuration compliance using Host Profiles, Create, configure, and manage vNetwork distributed switches, network connections, and port groups, Perform VMware vMotion migrations, Configure and manage a VMware Distributed Resource Scheduler cluster
12. High Availability
Configure and manage a VMware High Availability cluster, Configure fault-tolerant virtual machines using VMware Fault Tolerance
13. Patch Management
Manage patching and patch compliance using vCenter Update Manager
Any UG and Any PG Degree
BE/B.Tech in ECE / EEE / EIE / Electronics / CSE / IT
BSc / MSc (Electronics / Instrumentation / CS / Physics)
BCA / MCA,BBA/MBA,
M.Tech in Electronics / CSE / IT / Mechatronics
Diploma in Computer Technology / IT
College students / Final year students
Working professionals who are looking for career changes
VMware Training includes the Study Materials, Software, Course completion Certificate with ISO Logo, Exams and Evaluations, Project guidance & Assistance, Placement training and unlimited interviews till settle in a job.
Recommended as No.1 VMware Training Institute in Chennai | No.1 VMware Training Center in Velachery by our students and Corporate. We provide high class and end to end training in Amazon Cloud Course in Velachery. Please call us to 7810898997 / 7810998987 / 9677183515 or give a cut call or fill up our online enquiry form to get more details about VMware Training with Placement in Velachery..
Related tags:
VMware Training in Taramani | VMware Training in Guindy | VMware Training in Pallikaranai |VMware Training in Pallikaranai | VMware Training in Velachery | VMware Training in Nanganallur VMware Training in Palavanthangal | VMware Training in Medavakkam | VMware Training in Tambaram | VMware Training in Adyar | | VMware Training in Thiruvanmiyur |VMware Training in Besant Nagar | VMware Training in Perungudi | VMware Training in Ashok Nagar | VMware Training in OMR | VMware Training in Shozhinganallur | VMware Training in Saidapet | VMware Training in Keelkattalai | VMware Training in Madipakkam | VMware Training in Meenambakkam | VMware Training in Pallavaram | VMware Training in Chrompet | VMware Training in St.Thomas Mount | VMware Training in Porur