HP UFT Certification Training in Chennai at ATS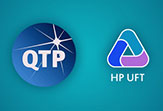 Are you looking for HP UFT Training center in Velachery? Chennai. AllTechZ Solutions is a Best HP UFT Training Institute in Chennai provide the training from basic UFT features to Advance level till designing the Automation Test Frameworks. Trained more than 2000 Corporate professional from various MNC. HP-UFT Certification is one of the most required certification for Automation Test Engineers who are involved in Functional Testing, Business Process Testing and Web & Web Services Testing around the world. The Automation Test Engineer can move a step ahead in their IT career by getting the Automation Certification offered by HP, Most of the MNC are allotting the extra points to their employees who with UFT certification during appraisals. Not only for Automation Engineers but also for fresher looking for software testing job who pursue UFT certification to have excellent job opportunities and to get recognized in MNC. AllTechZ Solutions is one of the Best HP UFT Training Institute in Velachery,Chennai, and designed the UFT Course syllabus to crack the UFT Certification Exams. 100% Passing Guarantee and 100% Practical with real-time project scenario. ATS provides the help also to create HP Learner ID and Authorization for HP Exams in the Testing Center for the students.
Introduction to QTP / UFT:
History of Quick Test Professional: UFT installation process – New features added to QTP UFT – Supporting Environments – License types – Starting Quick Test window – Add in Manager window
Unified IDE: Solution Explorer – How to create GUI test – How to create API test – How to add action to the test – Editing multiple actions/tests – Canvas
Key Elements of QTP UFT IDE:
Test Pane (Keyword View/Expert View) – Active Screen – Data Table (Design DataTable & Run Time Data Table)- Debug Viewer – Missing resources – Information
QTP UFT Testing Process: Test planning/Create the environment – Recording/Create the basic test – Enhancing the script -Debugging the script – Running the script Analyze the Test results – Reporting the defects
Record and Playback – Creating and executing a basic test – Recording a test – Understanding the recorded test – Running a test – Recording modes – Normal recording – Analog recording – Low level recording – Insight Recording – Analyze QTP Test Results window.
Types of Object in QTP UFT: Test Object – Run Time object – Utility objects – Automation objects – Object Categories: Static, Dynamic and Duplicate – Parent & Child Objects – Object repository – Local repository & Shared repository – Working with Object Repository – How Quick Test identifies Objects – Working with Test Objects – Object Repository Introduction – Identifying the Object – Highlighting the object – Viewing the Object's Properties – Add the objects to OR manually – Object Spy – Managing Object Repositories – Merging Shared Object Repositories – Associating Shared Object Repositories to a Test – Object Identification Mechanism – Configuring Object Identification- Smart Identification mechanism – Ordinal Identifiers – Image based object Identification.
Introduction to VbScript:
VB Script Language Overview. – VB Script Data Types – VB Script Variables – Comments – Operators – Conditional statements (If and Select) – Loops (For, Do While, Do Until, For Each) – Procedures (Functions and Sub) – Coding standards – Naming conventions.
Check Points:
Checkpoint Introduction – Adding Checkpoints to a Test – Adding Checkpoint while Recording – Adding Checkpoint while Editing – Types of Checkpoints – Standard Checkpoint – Text Checkpoint – Text Area Checkpoint – Bitmap Checkpoint – Database Checkpoint – Accessibility Checkpoint – XML Checkpoint (From Application) – XML Checkpoint (From Resource) – Page Checkpoint – Image Checkpoint – Table Checkpoint – File Checkpoint – Output values: Output value Introduction – Adding Output value to a Test – Adding Checkpoint while Recording – Adding Checkpoint while Editing
Working with Data tables:
Introduction to Data tables – Working with Global and Action sheets – Working with Design DataTable and Run Time DataTable – Importing and Exporting data – Working with Data Table methods – Working with Environment variables – Built-in Variables – User Defined Variables – Defining, modifying and associating environment variables – Loading Environment file during run-time – Parameterization: Introduction to Parameterization – Parameterizing using Data table – Parameterizing using Environment variables – Parameterizing using random numbers -Actions: Types of actions – Non-reusable Actions – Re-Usable actions – External Actions – Creating an Action – Splitting Actions – Renaming an Action – Deleting an Action – Making an Reusable/Non-Reusable – Calling an existing Action – Copying an Actions – Action Parameters – Synchronization & Transactions: Synchronizing the tests – Adding wait statement – Adding Exist statement – Inserting Synchronization point – Exists statement – Transactions: Start Transaction – End Transaction
Regular Expressions: Introduction to Regular Expressions – Handling Dynamic objects – Defining Regular expressions – Running and analyzing a test with Regular Expressions – Recovery Scenarios: Introduction to Recovery Scenarios – When to use Recovery Scenarios – Defining Recovery Scenarios – Recovery Scenario Manager – Managing Recovery Scenarios – Associating Recovery Scenarios to your Test.
Debugging techniques: Inserting/Removing Break points – Watch/ variable – Step by step execution – Call Stack – Loaded Modules – Threads – Descriptive Programming: Advantages of Descriptive Programming – Handling Dynamic objects – Getting child objects – Create a script using both OR and DP for an application – Working with the databases – Automation Object Model – Working with Excel – Working with keyboard – Working with mouse – Working with QTP object – Working with File System Object: CreateText File – OpenText File – Read – ReadLine – ReadAll – Write – WriteLine – CreateFolder – Delete – DeleteFile – DeleteFolder – DriverExists – Exists – FileExists – FolderExists – GetFile – GetFileName – GetFolder – Working with Arrays/Dictionary objects: Error Handling – On Error Resume Next – On Error Go to – Automation Frameworks – Introduction to Framework – Overview of the Frameworks – Modularity Framework – Keyword-Driven Framework – Data-Driven Framework – Hybrid Framework – Step generator – Function definition generator – Virtual objects.
Any UG and Any PG Degree with basic Software Testing knowledge / Experience
BCA / MCA
BE/B.Tech in ECE / EEE / EIE / Electronics / Biomedical / CSE / IT
BSc / MSc (Electronics / Instrumentation / CS / Physics with specialization in Electronics)
M.Tech in Electronics / CSE / IT / Mechatronics
College students / Final year students
Working professionals who are looking for career changes
ATS offers the package cost for QTP course in Velachery | UFT Course in Velachery as Rs.10,000/- for One and half month duration
Automation Testing Training includes the Study Materials, Software, Course completion Certificate with ISO Logo, Exams and Evaluations, Project guidance & Assistance, Placement training and unlimited interviews till settle in job. Help to Create the HP Learner ID and purchase the UFT Certification voucher for Certification Exams, Arranging the accommodation from Pearson VUE Testing Center in Chennai or other locations.
.
Global Certifications for HP QTP Course / HP UFT Course
There is HP certifications are available for UFT Training. Call us 7810998987 / 7810998987 / 9677183515 for more details about UFT Center in Chennai / QTP Center in Chennai.
After completed our Automation Testing Training Course, you can start your career as a Role Automation Test Engineer, Software Testing Engineer, Software Tester, Test Analyst, Quality Analyst, Performance tester, Security Test Engineer, Database Test Engineer, Mobile apps tester, Telecom tester, Associate Consultant, Test Consultant, V and V Engineers, Test Lead (exp only), Test Manager (exp only) etc.
Recommended as No.1 Automation Tools Training institute in Chennai by our students and Corporate. We provide high class and end to end training in Automation Testing in Velachery. Please call us to 7810898997 / 7810998987 / 9677183515 or give a cut call or fill up our online enquiry form to get more details about Automation Training with Placement in Chennai.
Related Tag:
Automation Testing Course in Chennai | Automation Testing Course in Velachery | Automation Testing Tools Training with placement in Chennai | Automation Testing tools training with placement in Velachery | Unified Functional Testing Course in Chennai | Unified Functional Testing Course in Velachery | Testing Automation course in Chennai | Testing Automation Course in Velachery | QTP Exam Center in Chennai | QTP Exam Center in Velachery | UFT Center in Chennai | UFT Center in Velachery | UFT Exam Cost in Chennai | UFT Exam fees in Chennai | UFT Certification Center in Chennai | UFT Certification Center in Velachery