AWS Training in Chennai with Placement at AllTechZ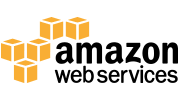 Are you interested to get Training in Advanced Amazon Web Services Course in Chennai? AllTechZ Solutions is one of the Best Advanced Amazon Web Services Training Institute in Chennai? rated by our students and Corporate Professionals. Amazon Web Services (AWS) is a secure cloud services platform, offering computing power, database storage, content delivery and other functionality to help businesses scale and grow. AWS also provides resources around the world, so you can deploy your solutions where your customers are. The AWS Cloud makes a broad set of services, partners, and support options easily available to help make sure that you can focus on what will make your solution a success. ATS provides the end to end training in AWS Course in Chennai with latest and industry needed syllabus for fresher and Experienced Professionals.
Introduction to AWS – What is meant by Cloud – What is meant by AWS – Compute – EC2 instance – Instance types and pricing -AMI, Volume – Snapshots – Key pairs – Security groups – Elastic IP & Public IP – Load Balancers & Auto Scaling – Storage – S3 & EFS – Glacier – Storage Gateway – Database – RDS – Dynamo DB- Redshift – Networking – Basics of networking – VPC & Route 53- Management Tools – Cloud Watch – Cloud Trail – Ops Work – Trusted Advisor – Security,Identity & Compliance – IAM & WAF
Any UG and Any PG Degree
BE/B.Tech in ECE / EEE / EIE / Electronics / CSE / IT
BSc / MSc (Electronics / Instrumentation / CS / Physics)
BCA / MCA,BBA/MBA,
M.Tech in Electronics / CSE / IT / Mechatronics
Diploma in Computer Technology / IT
College students / Final year students
Working professionals who are looking for career changes
AWS Training includes the Study Materials, Software, Course completion Certificate with ISO Logo, Exams and Evaluations, Project guidance & Assistance, Placement training and unlimited interviews till settle in a job.
Recommended as No.1 AWS Training Institute in Chennai | No.1 AWS Training Center in Velachery by our students and Corporate. We provide high class and end to end training in AWS Certifications in Velachery. Please call us to 7810898997 / 7810998987 / 9677183515 or give a cut call or fill up our online enquiry form to get more details about AWS Training with Placement in Velachery.
Related tags:
AWS Certification in Chennai  |  AWS Certification Center in Chennai  |  AWS Certification Exams in Chennai  |  AWS Certification Exam centers in Chennai  | AWS Certification in Velachery  |  AWS Certification Center in Velachery  |  AWS Certification Exams in Velachery  |  AWS Certification Exam centers in Velachery  |   AWS Training in Taramani | AWS Training in Guindy | AWS Training in Pallikaranai | AWS Training in Pallikaranai | AWS Training in Velachery | AWS Training in Nanganallur AWS Training in Palavanthangal | AWS Training in Medavakkam | AWS Training in Tambaram | AWS Training in Adyar | | AWS Training in Thiruvanmiyur | AWS Training in Besant Nagar | AWS Training in Perungudi | AWS Training in Ashok Nagar | AWS Training in OMR | AWS Training in Shozhinganallur | AWS Training in Saidapet | AWS Training in Keelkattalai | AWS Training in Madipakkam | AWS Training in Meenambakkam | AWS Training in Pallavaram | AWS Training in Chrompet | AWS Training in St.Thomas Mount | AWS Training in Porur