HP ALM Certification Training in Chennai at ATS
HP ALM Certification Training in Velachery
(Application LifeCycle Management)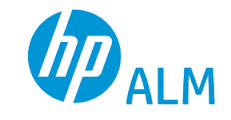 Are you Looking HP ALM Certification Center in Chennai? AllTechZ Solutions is a Best ALM Training Institute in Chennai | Best ALM Training Institute in Velachery rated by the students and corporate professionals. ALM is formerly known as Mercury Test Director and then HP Quality Center, It is a Test Management tool to manage entire Quality Assurance Activities and testing process for an organization right from requirement analysis to Test report preparation. It uses as Bug Tracking tool (Defect Log), Requirement management Tool (RTM) and various purpose. It increases predictability and creates a separate framework to manage projects from central repository. ALM helps to make project management easier from requirements to deployment. ALM will be used not only for Automation Testing and Manual testing process as well. AllTechZ Solutions provide Best HP ALM Certification Training in Velachery for the Job Seekers and Experience Professionals. 100% Passing Guarantee and 100% Practical with real-time project scenario. ATS provides the help also to create HP Learner ID and Authorization for HP ALM Certification Exam in the Testing Center for the students who are looking for HP ALM Tool course in velachery , Chennai. ALM Training course in Chennai, Syllabus is designed towards the HP Certification find below.
Introduction to HP ALM (Quality Center) – Architecture of ALM – ALM Workflow – Site Administration – Creating the Domain, Project, Users and Assigning the users to the Project – ALM Desktop Client – Creating and Maintaining Requirements – Uploading the requirements from excel to ALM – Creating and Maintaining the Test Plans, Test Scenarios, Test Cases, Test Scripts by using the HP UFT Automation – Uploading the Test from Excel – Parameterizing the Test – Creating and Maintaining the Test Resources – Test Configurations – Requirement Coverage – Linked Defects to the test and Requirement – Test Lab – Creating the Test Set – Creating the Test Schedule and Executing the Test – Execution Grid – Analyze the Test Results – Logging and Tracking the Defects – Snap Shot Attachment – Test Run Schedule – Execution Flow Time Dependency – Integrating the UFT with ALM – Creating, Configuring and Executing the UFT Test through ALM – Email Notification of the Defects -Analysis View Business View Graph – Quick Entity Graphs Generation – Generating Excel Report – Generating Project Report – Dashboard – Customizing the ALM Project – Changing User Properties – Project Users – Groups and Permissions – Module Access – Project Entities – Project Lists – Auto mail – Alert Rules – Script Editor Overview – Real Time Project Assignments – HP ALM Certification Guidelines
Any UG and Any PG Degree with basic Software Testing knowledge / Experience
BCA / MCA
BE/B.Tech in ECE / EEE / EIE / Electronics / Biomedical / CSE / IT
BSc / MSc (Electronics / Instrumentation / CS / Physics with specialization in Electronics)
M.Tech in Electronics / CSE / IT / Mechatronics
College students / Final year students
Working professionals who are looking for career changes
ATS offers the package cost for HP ALM course in Velachery / QC Course in Velacheryas Rs.6,000/-
HP QC / ALM Training includes the Study Materials, Software, Course completion Certificate with ISO Logo, Exams and Evaluations, Project guidance & Assistance, Placement training and unlimited interviews till settle in job. Help to Create the HP Learner ID and purchase the HPALM Certification voucher for Certification Exams, Arranging the accommodation from Pearson VUE Testing Center in Chennai or other locations.
There are HP certifications are available for ALM Training. Call us 7810998987 / 7810998987 / 9677183515 for more details about ALM Center in Chennai | Quality Center Certification in Chennai.
After completed our Application Life Cycle Management Training Course, you can start your career as a Role Automation Test Engineer, Software Testing Engineer, Software Tester, Test Analyst, Quality Analyst, Performance tester, Security Test Engineer, Database Test Engineer, Mobile apps tester, Telecom tester, Associate Consultant, Test Consultant, V and V Engineers, Test Lead (exp only), Test Manager (exp only) etc.
Recommended as No.1 HP ALM Training institute in Chennai by our students and Corporate. We provide high class and end to end training in Test Management tool training in Velachery. Please call us to 7810898997 / 7810998987 / 9677183515 or give a cut call or fill up our online enquiry form to get more details about HP ALM Training with Placement in Chennai.
Related Tag:
Quality Center Course in Chennai | Quality Center Course in Velachery | HP ALM Tool Training with placement in Chennai | Quality Center tool training with placement in Velachery | Test Management tool Course in Chennai | Test Management tool Course Course in Velachery | Bug Tracking course in Chennai | Bug Tracking Tool Training in Velachery | QC Exam Center in Chennai | ALM Exam Center in Velachery | ALM Center in Chennai | QC Course in Velachery |ALM Exam Cost in Chennai | ALM Exam fees in Chennai | ALM Certification Center in Chennai | ALM Certification Exam Center in Velachery