Certified Ethical Hacking Training in Chennai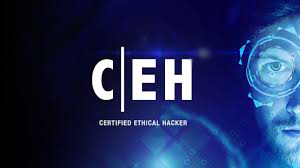 Are you interested to get training in Advanced Ethical Hacking course in Chennai?  AllTechZ Solutions is one of the Best Ethical Hacking Training institute in Chennai, rated by our students and Corporate Professionals. The CEH is a relatively new credential in the IT industry, but its importance and influence have grown quickly. This CEH certification course to bring the so-called dark side of IT into the limelight. It focuses on how hackers find and exploit vulnerabilities. The course includes everything from the tools of the trade to ethics. AllTechZ's Ethical Hacking Course acts as the foundation stone in your career to be a Penetration Tester and providing security to networks and websites. With all the latest tools and real-time hacking techniques and gives you practical approach and simulated environment to test the attacks and assess the vulnerabilities.
Introduction to Ethical Hacking
Foot-printing and Reconnaissance
Scanning Networks
Enumeration
System Hacking
Malware Threats
Sniffing
Social Engineering
Denial-of-Service
Session Hijacking
Hacking Webservers
Hacking Web Applications
SQL Injection
Hacking Wireless Networks
Hacking Mobile Platforms
Evading IDS, Firewalls, and Honeypots
Any UG and Any PG Degree
BE/B.Tech in ECE / EEE / EIE / Electronics / CSE / IT
BSc / MSc (Electronics / Instrumentation / CS / Physics)
BCA / MCA,BBA/MBA,
M.Tech in Electronics / CSE / IT / Mechatronics
Diploma in Computer Technology / IT
College students / Final year students
Security Officers, Auditors, Security Professionals, Site Administrators, and anyone who is concerned about the integrity of their network infrastructure.
Ethical Hacking Training includes the Study Materials, Software, Course completion Certificate with ISO Logo,  Exams and Evaluations, Project guidance & Assistance, Placement training and unlimited interviews till settle in a job.
Recommended as No.1 Ethical Hacking Training institute in Chennai  |  No.1 Ethical Hacking Training Center in Velachery by our students and Corporate.  We provide high class and end to end training in CEH course in Velachery.  Please call us to 7810898997 / 7810998987 / 9677183515  or give a cut call or fill up our online enquiry form to get more details about  Certified Ethical Hacking Training with Placement in Velachery.
Related Tag:
Ethical Hacking Training in Taramani  |  Ethical Hacking Training in Guindy  |  Ethical Hacking Training in Pallikaranai  |  Ethical Hacking Training Course in Chennai | Ethical Hacking Training Course in Velachery  |  Ethical Hacking Training in Nanganallur   |  Ethical Hacking Training in Palavanthangal | Ethical Hacking Training in Medavakkam   |  Ethical Hacking Training in Tambaram  |  Ethical Hacking Training in Adyar | Ethical Hacking Training in Thiruvanmiyur  |  Ethical Hacking Training in Besant Nagar  |  Ethical Hacking Training in Perungudi | Ethical Hacking Training in OMR  |  Ethical Hacking Training in Shozhinganallur |  Ethical Hacking Training in Ashok Nagar  |  Ethical Hacking Training in Saidapet   |   Ethical Hacking Training in Keelkattalai  |  Ethical Hacking Training in Madipakkam  |  Ethical Hacking Training in Meenambakkam  |  Ethical Hacking Training in Pallavaram  |   Ethical Hacking Training in Chrompet  |  Ethical Hacking Training in ST. Thomas Mount  |  Ethical Hacking Training in Porur