Power System Project Center in Chennai | Power System Project Center in Velachery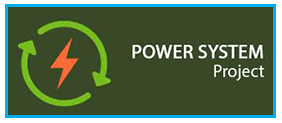 AllTechZ Solutions is the Best Power System Project Center in Chennai. ATS Provides Power System projects and is a field of electrical engineering and energy engineering that handles with the transmission, distribution, generation and operation of electric power and the devices connected to such systems contains motors, generators and transformers. Power electronics is one of the technology which is designed with the semiconductor devices like rectifier, transistor and switches. ATS providing project guidance and support for B.E, M.E and PhD for their project management solutions in power electronics domain. Project internship certificate from Research and Development which help you in placements and acquire a good job. ATS power system training programs covers basic, intermediate, advanced level training in all modules of various advanced skills in power system project. ATS project development training with Internship providing training and get the people to complete the projects within required time period.
Recommended as No.1 Power System project Center in Chennai | No.1 Power System project Center in Velachery by the various college students in India. We provide high class and end to end project training and guidance in Final year projects for Power System in Chennai at Velachery. Please call us to 7810898997 / 7810998987 / 9677183515 or give a cut call or fill up our online enquiry form to get more details about IEEE Power System Projects in Chennai | Power System Projects in Velachery for current year .