Data Mining Project Center in Chennai | Data Mining Project Center in Velachery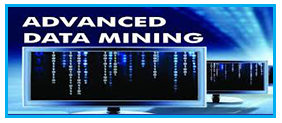 AllTechZ Solutions is the Best Data Mining Project Center in Chennai. ATS offers Data Mining projects and is an integrative field of computer knowledge. It is the computational process of discovering patterns of data requiring methods at the node of artificial intelligence, machine learning, statistics, and database systems. The data mining project contains database, data preprocessing, model and conjecture development, complexity consideration and data management. It is a technique of analyzing data from separate prospects and summarizing it into useful information that can be used to increase cut costs, revenue, cuts, or both. ATS will cover in depth real time technical knowledge of each and every topic in all project schedules as per the student needs. ATS provide 100% placement oriented, job oriented, practical oriented for data mining project in Chennai.
Recommended as No.1 Data Mining project Center in Chennai | No.1 Data Mining project Center in Velachery by the various college students in India. We provide high class and end to end project training and guidance in Final year projects for Data Mining in Chennai at Velachery. Please call us to 7810898997 / 7810998987 / 9677183515 or give a cut call or fill up our online enquiry form to get more details about IEEE Data Mining Projects in Chennai | Data Mining Projects in Velachery for current year .