Microsoft Azure Training in Chennai with Placement at AllTechZ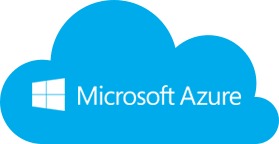 Are you interested to get Training in Advanced Microsoft Azure Course in Chennai?? AllTechZ Solutions is one of the Best Microsoft Azure Training Institute in Chennai,rated by our students and Corporate Professionals. Microsoft Azure is the backbone of the Microsoft Cloud, and the fastest growing Cloud Infrastructure Platform on the planet today and It has stronger Hybrid Cloud capability and operates in 19 regions across the world, rapidly adopting and adapting the standards of other operating systems and embracing competing software platforms to ensure Azure stays relevant to as many people and companies as possible, So if you're going to "Go Cloud", Azure should definitely be part of the picture. ATS provides the end to end training in Microsoft Azure Course in Chennai with latest and industry needed syllabus for fresher and Experienced Professionals.
Getting Started with Windows Azure – Introduction to Cloud Computing – Characteristics and Benefits of Cloud Computing – Service and Deployment Models in Cloud Computing – Windows Azure Features – Installing the SDK – Creating the Cloud Solution – Emulating the Cloud – Windows Azure Web and Worker Roles – Input and Internal Endpoints Publishing Azure Solutions – Azure Management Portal – Configuring Management Certificate – Preparing to Publish – Publishing from Visual Studio Windows Azure Websites – Azure Websites Vs CloudServices – Creating a Website from Gallery – Publishing ASP.NET website to Azure Website using FTP – Hosting Models – Publishing through GIT – Using WebMatrix – Windows Azure Powershell Windows Azure ServiceBus – Azure Service Bus Introduction – Service Bus Relay Service – Brokered Messaging – Topics and Subscriptions – Windows Azure Storage – BLOBS – Tables – Queues Windows Azure SQL Database – Introduction to SQL Database – SQL Database Vs SQL Server – SQL Database Architecture – SQL Database Security – Provisioning a Database – Adding ASP.NET provider support – Migrating to SQL Database Windows Azure Caching – Caching Introduction – Role Based and Shared Caching – ASP.NET Support for Caching – Content Delivery Network Azure Access Control Service – Introduction to Identity and fundamentals of ACS – Integration with ASP.NET – Windows Azure ACS integration with ADFS Windows Azure Media Services – Introduction to Media Services – Building Workflows for creation, management and distribution of media
Any UG and Any PG Degree
BE/B.Tech in ECE / EEE / EIE / Electronics / CSE / IT
BSc / MSc (Electronics / Instrumentation / CS / Physics)
BCA / MCA,BBA/MBA,
M.Tech in Electronics / CSE / IT / Mechatronics
Diploma in Computer Technology / IT
College students / Final year students
Working professionals who are looking for career changes
Microsoft Azure Training includes the Study Materials, Software, Course completion Certificate with ISO Logo, Exams and Evaluations, Project guidance & Assistance, Placement training and unlimited interviews till settle in a job.
Recommended as No.1 Microsoft Azure Training Institute in Chennai | No.1 Microsoft Azure Training Center in Velachery by our students and Corporate. We provide high class and end to end training in Microsoft Azure Course in Velachery. Please call us to 7810898997 / 7810998987 / 9677183515 or give a cut call or fill up our online enquiry form to get more details about Microsoft Azure Training with Placement in Velachery.
Related tags:
Microsoft Azure Training in Taramani | Microsoft Azure Training in Guindy | Microsoft Azure Training in Pallikaranai | Microsoft Azure Training in Pallikaranai | Microsoft Azure Training in Velachery | Microsoft Azure Training in Nanganallur Microsoft Azure Training in Palavanthangal | Microsoft Azure Training in Medavakkam | Microsoft Azure Training in Tambaram | Microsoft Azure Training in Adyar | | Microsoft Azure Training in Thiruvanmiyur | Microsoft Azure Training in Besant Nagar | Microsoft Azure Training in Perungudi | Microsoft Azure Training in Ashok Nagar | Microsoft Azure Training in OMR | Microsoft Azure Training in Shozhinganallur |Microsoft Azure Training in Saidapet | Microsoft Azure Training in Keelkattalai | Microsoft Azure Training in Madipakkam | Microsoft Azure Training in Meenambakkam | Microsoft Azure Training in Pallavaram | Microsoft Azure Training in Chrompet | Microsoft Azure Training in St.Thomas Mount | Microsoft Azure Training in Porur