CCNA Training in Chennai at ATS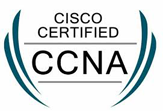 Are you looking for CCNA Training Institute in Chennai? AllTechz Solutions is a Best CCNA Training Institute in Chennai, Located in Velachery, provides CCNA Training in Velachery with Latest and Industry required Syllabus to crack the CCNA Exams and Interviews. Cisco, is one of the top most Networking equipments manufacture company shares upto 60% in Networking world. ATS is having excellent lab facilities with latest Cisco Switches and Routers to provide the real-time and practical training to the students. And, Hardware and Network Administration course is one of the evergreen technologies and the candidate can have a chance to settle in a secure job easily in Top MNC.
CCNA Certification Training (Switching and Routing) duration 1 1/2 month
CCNA Collaboration Training duration 2 months
CCNA Security Training duration 1 1/2 month
CCNA Wireless Training duration 1 1/2 month
Describe How a Network works :
Describe the purpose and functions of various network devices – Select the components required to meet a network specification – Use the OSI and TCP/IP models and their associated protocols to explain how data flows in a network – Describe common networked applications including web applications -Describe the purpose and basic operation of the protocols in the OSI and TCP models – Describe the impact of applications (Voice Over IP and Video Over IP) on a network Interpret network diagrams – Determine the path between two hosts across a network -Describe the components required for network and Internet communications -Identify and correct common network problems at layers 1, 2, 3 and 7 using a layered model approach.
Differentiate between LAN/WAN operation and features :
Configure, verify and troubleshoot a switch with VLANs and inter switch communications – Select the appropriate media – cables – ports – connectors to connect switches to other network devices – hosts – Explain the technology and media access control method for Ethernet Networks – Explain network segmentation and basic traffic management concepts – Explain basic switching concepts and the operation of Cisco switches -Perform and verify initial switch configuration tasks including remote access management Verify network status and switch operation using basic utilities (including: ping, traceroute, telnet, SSH, arp, ipconfig) – SHOW & DEBUG commands Identify – prescribe – and resolve common switched network media issues – configuration issues – auto negotiation – and switch hardware failures.
Describe enhanced switching technologies (including: VTP, RSTP, VLAN, PVSTP, 802.1q) :
(including: router bootup process, POST, router components) – Select the appropriate media – cables – ports – connectors to connect routers to other network devices and hosts – Configure – verify – troubleshoot RIPv2 Access – utilize therouter to set basic parameters – (including: CLI/SDM) troubleshoot OSPF Configure – verify, and troubleshoot EIGRP Verify network connectivity (including: using ping, traceroute, and telnet or SSH)Troubleshoot routing issues Verify router hardware and software operation using SHOW & DEBUG commands – Implement basic router security – Connect – configure – verify operation status of a device interfaceVerify device configuration and network connectivity using ping – traceroute – telnet – SSH or other utilities – Perform and verify routing configuration tasks for a static or default route given specific routing requirements Manage IOS configuration files – (including: save, edit, upgrade, restore)Manage Cisco IOS Compare and contrast methods of routing and routing protocols Configure – verify – an Explain and select the appropriate administrative tasks required for a WLAN Describe standards associated with wireless media (including: IEEE WI-FI Alliance, ITU/FCC) Identify – describe the purpose of the components in a small wireless network – (Including: SSID, BSS, ESS) Identify the basic parameters to configure on a wireless network to ensure that devices connect to the correct access point Compare – contrast wireless security features – capabilities of WPA security (including: open, WEP, WPA-1/2) Identify common issues with implementing wireless networks – (Including: Interface, missconfiguration) – Identify security threats to a network – describe general methods to mitigate those threats – Describe today's increasing network security threats – explain the need to implement a comprehensive security policy to mitigate the threats Explain general methods to mitigate common security threats to network devices – hosts – and applications Describe the functions of common security appliances and applications – Describe security recommended practices including initial steps to secure network devices – Implement, verify, and troubleshoot NAT – ACLs in a medium-size Enterprise branch office network – Describe the purpose – types of ACLs Configure – apply ACLs based on network filtering requirements – (including: CLI/SDM) – Configure and apply an ACLs to limit telnet – SSH access to the router using (including: SDM/CLI) Verify and monitor ACLs in a network environment Troubleshoot ACL issues – Explain the basic operation of NAT Configure NAT for given network requirements using (including:CLI/SDM) Troubleshoot NAT issues -Implement and verify WAN links – Describe the purpose and types of ACLs Configure and apply ACLs based on network filtering requirements. (including: CLI/SDM) – Describe different methods for connecting to a WAN Configure and verify a basic WAN serial connection – Configure and verify Frame Relay on Cisco routers Troubleshoot WAN implementation issues Describe VPN technology (including: importance, benefits, role, impact, components) Configure and verify a PPP connection between Cisco routers.
BE/B.Tech in ECE / EEE / EIE / Electronics / CSE / IT
BSc / MSc (Electronics / Instrumentation / CS / Physics)
BCA / MCA,BBA/MBA,
M.Tech in Electronics / CSE / IT / Mechatronics
Diploma in Computer Technology / IT
College students / Final year students
Working professionals who are looking for career changes
CCNA Workshop Training in Chennai | CCNA Workshop Training in Chennai
One day CCNA Work Shop Training | Two day CCNA Work Shop Training | Short Time CCNA course | Networking Projects also available for college students or final year college students or corporate on demand thru On Campus / Off Campus Mode.
CCNA Course fee in Chennai
Cisco Certification courses in Velachery | Cisco Certification training in Velachery
Package 1 : CCNA Training in Velachery Package – Rs.10,000/-
Package 2 : CCNA Security Training in Velachery Package – Rs.15,000/-
Package 3 : CCNA Voice Certification Training in Velachery Package – Rs.15,000/-
Package 4 : CCNA wireless Training in Velachery Package – Rs.15,000/-
Package 5 : CCNA collaboration Training in Velachery Package – Rs.15,000/-
Special / Festival / Summer / Corporate / Group Discounts are avail Combo packages are available on demand with best discounts
All CCNA Certification Training Course package cost includes the Software support, Study Materials, Course completion Certificate with ISO Logo, Internal Exams and Evaluations, Project guidance & Assistance, Placement training and unlimited interviews till settle in job, Help to purchase the Cisco Certification voucher for CCNA Exams and other Cisco Exams. All Exams with 100% passing guarantee. And, Arranging the accommodation from Pearson VUE Testing Center in Chennai / Online Exam Centers in Chennai or other locations.
Popular CCNA Exams list :
CCNA Switching and Routing Certification exam (Exam code 200-125 CCNA v3.0)
Call us for CCNA Certification Fees | CCNA Exam Fees | CCNA Exam Cost
CCNA Security Certification Exam (exam code 210-260 IINS)
CCNA Wireless Certification Exam (exam code 200-355 WIFUND)
CCNA Collaboration Certification Exam
Call us for other CCNA exams available under Cisco Certifications
After completed our any one of CCNA Course in Chennai, you can start your career as a Role of Network Administrator, system integrator, networking professional, PC assembler, PC technician, technical support executive, peripheral engineer, computer manufacturer, computer chip designer, system administrator, electronic data processing managers and system engineers
Recommended as No.1 CCNA certification Training institute in Chennai | No.1 CCNA Training institute in Velachery by our students and Corporate. We provide high class and end to end training in Advanced CCNA Course in Velachery. Please call us to 7810898997 / 7810998987 / 9677183515 or give a cut call or fill up our online enquiry form to get more details about Cisco Certification Course in Chennai.
Related Tags :
CCNA Training in Chennai | CCNA Course in Chennai | CCNA Certification course in Chennai | CCNA Certification training in Chennai | CCNA exam in Chennai | CCNA exam center in Chennai| Cisco Certification in Chennai | Cisco exam center in Chennai | Cisco exams in Chennai | CCNA Certification in Chennai | CCNA course with placement in Chennai | CCNA Training with placement in Chennai | CCNA Training and Certification in Chennai |CCNA Exam cost in Chennai| CCNA Exam fee in Chennai | CCNA fee in chennai | CCNA Training in Velachery | CCNA Course in Velachery | CCNA Certification course in Velachery | CCNA Certification training in Velachery | CCNA exam in Velachery | CCNA exam center in Velachery | Cisco Certification in Velachery | Cisco exam center in Velachery | Cisco exams in Velachery | CCNA Certification in Velachery | CCNA course with placement in Velachery | CCNA Training with placement in Velachery | CCNA Training and Certification in Velachery | CCNA Exam cost in Velachery | CCNA Exam fee in Velachery | CCNA fee in Velachery | CCNA dump in Chennai | CCNA dump in Velachery | CCNA exam code | CCNA jobs in Chennai