MATLAB Training in Chennai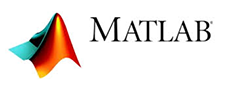 Are you Interested to get training in Advanced MATLAB Course in Chennai? AllTechZ Solutions is one of the Best MATLAB Training Institute in Chennai, rated by our students and Corporate Professionals. MATLAB is a software development environment that offers high-performance numerical computation, data analysis, visualization capabilities and application development and technical computing tool used by over a million engineers and scientists worldwide. MATLAB's built-in graphing tools and GUI builder ensure that you customize your data and models to help you interpret your data more easily for quicker decision making. The course would be particularly beneficial for individuals working in a team with other MATLAB -based designers who are required to get "up to speed" quickly. The training course also provides an opportunity to evaluate the MATLAB product for future or more extensive use in your organization. ATS provides the end to end training inMATLAB Course in Chennai with latest and industry needed syllabus for fresher and Experienced Professionals.
Introduction about MATLAB – Important features of MATLAB – Toolboxes & Applications – MATLAB Window Command Window – Workspace – Current Folder – Array Editor – M File Editor – Fundamental of MATLAB Scalar – Vector – Arrays – MATRIX – Special Matrix and Operations – Colon – Data Types Fundamental – Classes – Numeric Classes – The Logical Class – Characters and Strings – Structures – Cell Arrays – Function Handles – Mathematics Elementary Function – Linear Algebra – Interpolation – Random Number Generation – Plotting Two Dimensional Plotting – Three Dimensional Plotting – Formatting and Annotation – Printing and Saving – Working with Axes – Working with Data Analysis – Programming Environment MATLAB Editor – Script M File – Function M File – In Built Function – Code Editor – Debugging – Programming – Programming Process – Syntax Error – Programming Error – Program Structure – Working with Interactive input – Working with Commands – Increase code Performance using Pre-allocating arrays – Boolean Operator – Conversion String Conversion, Number Conversion – Radix Conversions – Working with String Manipulation – Working with Cell Array Functions – Control Flow If – Else end – If – Else if – else end – For Statement – Nested FOR Statement – Break, Continue, Goto Functions – While Condition – Switch Case – Graphical User Interface – GUI – GUI Building Basics – Component Selection – Working Push Button, Radio Button, Check Box, Panel, Axis – Coding Behavior – Packages and Apps – Simulink Basic Simulink Operations – Input interface Workspace with Simulink – Input interface Function Editor with Simulink – Sinks and sources – User defined functions – Image Acquisition Toolbox – Computer Vision Toolbox – Simscape – Sim Electronics – Sim Power Systems Image Processing – Introduction – Data Types – Methods for constructing and accessing types – Plotting and Visualization Vector Data – Plane and space curves – Annotating graphics – Working with axes – Data interpolation – Plot types -Matrix Data -Plot types – M files The MATLAB Editor – Script M-files – The MATLAB path – Function M-files – Sub functions and nested functions – Debugging – Best practices – Solution and analysis – Programming structure – Handling user input – Improving code performance – Function handles – Building Graphical User Interfaces What is a GUI? – Handle Graphics – GUI design – Using GUIDE – Writing callbacks – MATLAB for Image Processing – What is image processing – Image processing overview – Working with Images Exploring image types – Binary image, Grayscale images, Indexed image, RGB image – Finding image pixel values: IMPIXVALINFO – Calculating image statistics – Converting image formats – Image Enhancement Techniques Adjusting image intensity, Histogram stretching – Histogram equalization, Histogram adjustment – Using arithmetic functions to enhance images Addition – increase brightness – Multiplication – increase sharpness – Subtraction – detect change – Division – detect change – Image Restoration Techniques Reducing noise from images – Filtering noise – Deblurring images – Feature Extraction Using Segmentation and Edge Detection Isolating image features using Thresholding – Detecting edges in an image – Edge detection functions – Performing morphological segmentation – Creation of structuring elements – Dilation and erosion – Video Processing – Real Time Edge Detection
Any UG and Any PG Degree
BCA / MCA
BE/B.Tech in ECE / EEE / EIE / Electronics / Biomedical / CSE / IT
BSc / MSc (Electronics / Instrumentation / CS / Physics with specialization in Electronics)
MATLAB Training includes the Study Materials, Software, Course completion Certificate with ISO Logo, Exams and Evaluations, Project guidance & Assistance, Placement training and unlimited interviews till settle in a job.
After completed our MATLAB Classes in Chennai, you can start your career as a Role of
MATLAB Developer
MATLAB Engineer
MATLAB Programmer
Image Analysis Developer
Image Processing Developer
MATLAB Tester
Artificial Intelligence
Recommended as No.1 MATLAB Training Institute in Chennai | No.1 MATLAB Training Institute in Velachery by our students and Corporate. We provide high class and end to end training in PCB Course in Velachery. Please call us to 7810898997 / 7810998987 / 9677183515 or give a cut call or fill up our online enquiry form to get more details about PCB Training with Placement in Velachery.
Related Tags :
MATLAB Training in Taramani| MATLAB Training in Guindy | MATLAB Training in Pallikaranai | Image Processing Training in Chennai | Image Processing Training in Velachery | MATLAB Training in Nanganallur | MATLAB Training in Palavanthangal | MATLAB Training in Medavakkam| MATLAB Training in Tambaram | MATLAB Training in Adyar | MATLAB Training in Thiruvanmiyur | MATLAB Training in Besant Nagar | MATLAB Training in Perungudi | MATLAB Training in OMR | MATLAB Training in shozhinganallur | MATLAB Training in Ashok Nagar | MATLAB Training in Saidapet | MATLAB Training in Keelkattalai | MATLAB Training in Madipakkam | MATLAB Training in Meenambakkam | MATLAB Training in Pallavaram | MATLAB Training in Chrompet | MATLAB Training in St.Thomas Mount | MATLAB Training in Porur